The dynasties we recommend...
- Braves May 1st Update. by bkrich83

(4)


- May 1st Standings and League Leaders by bkrich83

(6)


- 2012/13 Eastern Conference Semi Finals Recap - East Finals Preview by cgalligan

(7)


- Draft Results by wolvesjr34

(3)


- General Manager's Assessment Allstar Break by wolvesjr34

(2)


- 2012/13 Western Conference Semi Finals Recap - West Finals Preview by cgalligan

(7)


- Monday, April 4, 2011 by rbowlden

(1)


- Sunday, April 3, 2011 by rbowlden

(0)


- RTTS 2014 Regular Season Update 1 by crbuke

(1)


- Chicago Cubs (fantasy draft) by Pete_Dogg_18

(5)


See all the latest Dynasty Comments in one location.
Wednesday, February 27, 2013
09:56 AM - February 27, 2013. Written by wwefan
Hell in a Cell PPV (Raw and Smackdown)

Welcome to Hell in a Cell and boy there is some Matches to look forward too. The main event is one not to be missed HHH, CM Punk and Ryback face off for the WWE Championship in a Cell, everyone Knows HHHs experience in this match type so will he reclaim the title back or will the current Champion CM Punk or Ryback ruin his chances?

Also Sheamus will Face off against The Undertaker in a Cell for the World Heavyweight Championship. Also there Rumour going around Alberto is here tonight.

First we Kick start with The United States Championship Match...

Brief Backstory Ever since Kane won the title at Night of Champions as well as retaining the tag titles. He has attacked R-Truth Multiple times and too add to this former Champion and Shield member Seth has been making life hard for R-Truth and his Partner Kofi. So R-Truth had a number one Contenders match against Seth and won much to Seth's disappointment. All three people have been at blows for over 2 months. Now it will be Kane vs R-Truth will Kane retain? or will R-Truth become Champion for a 3rd time?. What ever the out come they both better watch their backs in the future with Shield making their present clear the past few months.

United States Championship

(C)Kane vs R-Truth
Knowing he has another match later looks like R-Truth wants to end this as quick as possible to avoid tiring himself out later.
R-Truth wins by Submission this time after Kane made him submit last week.

Winner by Submission and New United States Champion R-Truth

R-Truth quickly exits the ring and goes backstage leaving Kane looking pissed off.

Brief backstory Eve has made herself dominant she has held the title for a record 80 Weeks! Will Beth be able to stop her dominace this time only this match will tell.

Divas Championship

(C) Eve Vs Beth Phoenix
Eve does it again! who can stop Eve look like nobody can take her title of her.

Winner and Still Divas Champion Eve

Brief Backstory With Randy Ortan's record when it comes to titles falling for months. The Intercontinental Champion Christian believes he can never cut it when it come to the big one and always has a excuse when he loses if it not countouts it always something else. Also a former Champion Wade Barrett has been cheapshotting both Randy and Christian. He Says nether deserve anything more then him and Christian only got the belt because he has not faced him yet. So it was decided it would be a Triple Threat Falls anywhere match so Countouts are not a option. Will Randy be able to get his career back on track? or will he prove Christian right? or will Wade steal the glory?.

Intercontinental Championship
Triple Threat Falls Count Anywhere Match

Randy Ortan vs (C) Christian vs Wade Barrett
This match went back and forth Christian and Wade seemed to be working together to get rid of Ortan. Then Wade turns his attention the Christian after grabbing a chair and hits him. While this is happening Ortan gets the steps and hits Wade then Christian gets the chair and hit Wade some more. Ortan tries to pin Wade but he Kicks out. Wades then Clothlines Christian and back drops Ortan and picks up the steps to bust Christian open. The match carries on Randy RKOs Christian only for him to kick out after the pin attempt.Wade Then goes to the announcer table which was almost his mistake as Randy almost pinned Christian for 3.Pin after pin is broken or kicked out of. This gruelling match finally ends when Randy RKOs the Champion outside to Pin.

Randy has finally put an end to his poor record maybe this is the start of a new era for him.

Winner and New Intercontinental Champion Randy Ortan

Brief backstory Smackdown a month ago made the decision to sign the Selfish Generation (Bobby Roode and Austin Aries). Bobby just thought he would take it upon himself to fight Drew McIntyre and his partner Aries also interferes in Drew's partners Heaths match last week and Drew claims he can beat Bobby Roode and will tonight.

Bobby Roode vs Drew McIntyre
Austin interferes and helps Roode win but then Roode starts arguing with him saying he did not need his help. He exits the ring "Saying next time come when I ask you too" and Austin just looks at him saying "you won didn't you?" with a smile. The argument carries on backstage.

Winner Bobby Roode

Brief Backstory Well for 4 months SOS have been trying to get the titles back since losing them at MITB. Team Hell No have shown how dominant they are in the tag division in a variety of Tag matches. Will R-Truth and Kanes match before hand effect their performances hindering their partners? or Will R-Truths and Kanes personal issues be the cause?

Tag Team Championship

(C)Team Hell No (Kane and Daniel Bryan) vs SOS(Kofi and R-truth)
Kofi and Kane start but Bryan kicks Kofi when he goes near him
Kofi Then spears Bryan outside the ring and continues to fight Kane. after a while Bryan is Tagged in to fight Kofi R-truth is eager to get in but Bryan won't allows Kofi to tag until Kofi head butts Bryan then tags in R-Truth. Bryan later double teams with Kane now it a repeat from earlier. R-Truth and Kane fight then R-Truth and Kane tag in their partners. Before Kofi quickly double teams again with R-Truth. R-Truth almost makes Bryan tap but Kane breaks it. Then Bryan tags in Kane who tries to make R-Truth tap but Kofi Breaks it. R-Truth later pins Kane to take another title from him!

Winners and New Tag Team Champions SOS

Kane and Bryan argue after the match who was responsible for the lost

Brief Backstory Undertaker has shown since defeating Randy Ortan 3 months ago that he worthy of being a champion. He has overcome the odds and now he will face a former champion Sheamus in a Cell. Everyone knows that this is Undertakers home but will Sheamus be able to prove the critics wrong and become Champion again?

World Heavyweigth Championship
Hell in a Cell

(C)Undertaker vs Sheamus

Winner and still World Heavyweight Champion Undertaker

Alberto's Music plays he is holding his briefcase! after Undertaker wins and is worn out looks like he cashing in now!

World Heavyweight Championship

Alberto Del Rio vs (C)Undertaker
Undertaker looks worn out after a brutal match before hand and Alberto goes straight it for the kill. After a reversal Undertaker gains some momentum for a while then Alberto throws him into the steel post. Undertaker then tries to make Alberto submit but Alberto being fresher makes Undertaker tap out after a Arm lock.
Great Match

Winner by Submission and New World Heavyweight Champion Alberto Del Rio!

Alberto says after "what did I say? When the time is right" and smiles then exits the ring with his new title. leaving Undertaker looking shocked.

Brief Backstory CM finally reclaimed the title back at Night of Champions and has not shut up since about it. Will Ryback or HHH be able to put a lid on the self proclaimed 'Best in the world' mouth or will CM Punk just fill his already high ego some more?

Main Event
WWE Championship
Triple Threat Hell in a Cell

Ryback vs (C) CM Punk vs HHH
Good match another back and forth match Ryback shows his strength big booting Punk before being spine busted by HHH. Then after a while looks like this is Rybacks match till HHH DDTs him on the floor. Punk watches the two fight for awhile before back dropping Ryback. HHH then grabs a sledgehammer and hits Punk twice with it before Ryback suplexes him. Then Punk drop kicks Ryback in the back to try and pin its broken. The match goes on for 10mins pins are broken. Then you think it will end when Punk tries to steal HHH pin but Ryback kicks out. Then Punk does Go to sleep on Ryback and HHH grabs Punk to Pedigree him and goes to pin Ryback to end the match.

Winner and New WWE Champion HHH
09:06 AM - February 27, 2013. Written by cgalligan
2013 Free Agency

I will be going through Free Agency here in the next few days... Here are a couple things of note that have happened early on...

-----------




Dwight Howard decided to stay with the Lakers... Considering he just won the NBA Championship, and NBA Finals MVP this was probably a wise decision as he may have been looked upon as the most selfish Athlete in the history of sports if he left...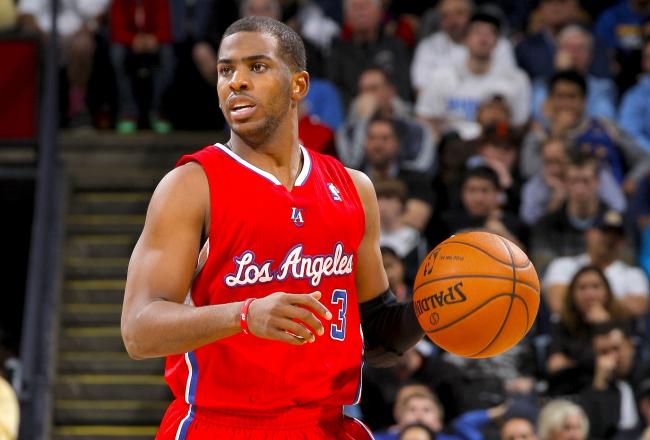 Chris Paul decided to stay with the Clippers in hopes of Bringing "LOB CITY" a Championship in the Near future... The money spent to keep CP3 however, left the Cap pretty depleted, so, the Front Office is going to have to get creative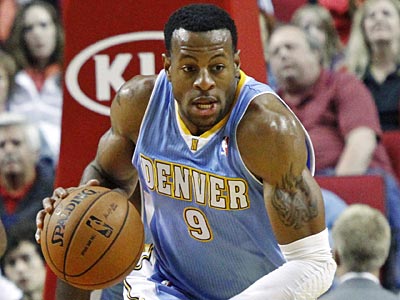 Andre Iguodala signs with the Dallas Mavericks... The Mavs miss out on the CP3 and D12 sweepstakes and settle for Iggy... Dallas should be a fun team to watch, but, with an aging Dirk, even with Iggy, I'm not sure if they'll have enough to compete for a title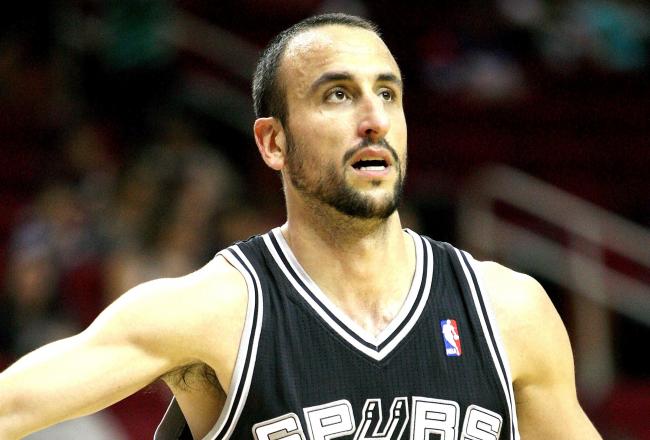 Manu Ginobili bolted San Antonio and headed towards Philly on a 1 year contract in Hopes for Playing for Championship in 2013/14...

-------------

Stay tune.... There is allot more to come
08:58 AM - February 27, 2013. Written by cgalligan
2013 NBA DRAFT RECAP


1st Round

1. Hornets - PF Nerlens Noel - Kentucky - 76
2. Cavaliers - SG/SF Shabazz Muhammad - UCLA - 78
3. Magic - C Cody Zeller - Indiana - 78
4. Bobcats - C Rudy Gobert - France - 72
5. Pistons - SF James McAdo - North Carolina - 74
6. Rockets - SF Tony Mitchell - North Texas - 76
7. Warriors - C Isaiah Austin - Baylor - 73
8. Celtics - SF Alex Poythress - Kentucky - 72
9. Trail Blazers - SG Kentavious Caldwell-Pope - Georgia - 68
10. Raptors - SG Archie Goodwin - Kentucky - 69
11. Kings - SF CJ Leslie - NC State - 68
12. Hawks - PG Ryan Harrow - Kentucky - 68
13. Nuggets - PG Ray McCallum - Detroit - 66
14. Grizzlies - SG CJ Wilcox - 64
15. Wizards - SF Dario Saric - Croatia - 73
16. Bucks - PG Myck Kabongo - Texas - 72
17. Nets - PF Trevor Mdakwe - Minnesota - 68
18. Jazz - SF DeShaun Thomas - Ohio State - 71
19. Spurs - PF Patrick Young - Florida - 67
20. Suns - SF Adonis Thomas - Memphis - 70
21. Clippers - SG Ben McLemore - Kansas - 66
22. Knicks - C Steven Adams - Pittsburgh - 69
23. Thunder - PG CJ McCollum - Lehigh - 65
24. Mavericks - C Gorgui Dieng - Louisville - 65
25. 76ers - SG Sean Kilpatrick - Cincinnati - 60
26. Pacers - PG Ian Miller - Florida State - 65
27. Timberwolves - C Alex Len - Maryland - 67
28. Bulls - PF - Rakeem Christmas - Syracuse - 66
29. Heat - PF Alex Oriakhi - Missouir - 64
30. Lakers - PG Lorenzo Brown - North Carolina St - 64

2nd Round

1. Hornets - SF Doug McDermott - Creighton - 64
2. Bobcats - PF Mason Plumlee - Duke - 67
3. Magic - SF Otto Porter - Georgtown - 69
4. Cavaliers - PG Trey Burke - Michigan - 66
5. Rockets - C Alec Brown - Wisconsin Green Bay - 63
6. Pistons - PF Jonas Bergstedt - Denmark - 61
7. Celtics - C Dewayne Dedmon - USC - 62
8. Warriors - PG Isiah Canaan - Murray State - 62
9. Trail Blazers - SF Rodney Williams - Minnesota - 64
10. Raptors - SF Christian Watford - Indiana - 60
11. Kings - PG Dexter Strickland - North Carolina - 63
12. Hawks - PG Nate Wolters - South Dakota State - 62
13. Wizards - PF Augusto Lima - Brazil - 62
14. Bucks - PG Pierre Jackson - Baylor -
15. Nuggets - SG Durand Scott - Miami - 61
16. Nets - SG Jamaal Franklin - San Diego State - 60
17. Grizzlies - SG Michael Snaer - Florida State - 60
18. Suns - C Jeff Withey - Kansas - 62
19. Spurs - PG Nemania Nedovic - France - 61
20. Jazz - SF Robert Covington - Tennessee State - 61
21. Clippers - PG Erick Green - Virginia Tech - 60
22. Knicks - PG Elijah Johnson - Kansas - 60
23. Thunder - C Aziz N'Diaye - Washington - 60
24. Mavericks - SF Solomon Hill - 60
25. 76ers - SG Jordan Aboudou - France - 60
26. Pacers - PF Jackie Carmichael - 60
27. Lakers - SF Mike Moser - UNLV - 60
28. Timberwolves - SF Oleksandr Lypovyy - Ukraine - 60
29. Bulls - SG Drew Crawford - Northwestern - 60
30. Heat - C Mindaugas Kupsas - Lithuania - 60
Tuesday, February 26, 2013
Monday, February 25, 2013
11:58 PM - February 25, 2013. Written by mmcnab91
Toronto Raptors (37-45)
Atlantic Division, Fourth Place
Head Coach: Dwane Casey (2nd season)


Toronto Raptors Depth Chart - 2013

STARTER
2ND
3RD
4TH
PG
Kyle Lowry
Jose Calderon
John Lucas
(E'Twaun Moore)
SG
DeMar DeRozan
Terrence Ross
Alan Anderson
SF
Landry Fields
Mickael Pietrus
(Linas Kleiza)
PF
Andrea Bargnani
(Al Harrington)
Amir Johnson
(Quincy Acy)
C
Ed Davis
Jonas Valanciunas
Aaron Gray

NOTE: Quincy Acy and Linas Kleiza were traded to the Orlando Magic for Al Harrington and E'Twaun Moore on February 9.

Rotation
PG-Kyle Lowry: 18.8 PPG, 8.0 APG, 4.7 RPG, 1.7 SPG
SG-DeMar DeRozan: 21.0 PPG, 5.3 RPG, 2.2 APG
SF-Landry Fields: 9.3 PPG, 4.1 RPG, 2.3 APG, 1.0 SPG
PF-Andrea Bargnani: 22.0 PPG, 7.3 RPG, 1.6 BPG
PF-Al Harrington: 20.6 PPG, 7.0 RPG, 1.2 SPG
C-Ed Davis: 8.2 PPG, 8.9 RPG, 1.9 BPG, 1.2 APG
6-Jose Calderon: 10.7 PPG, 6.8 APG, 2.6 RPG
7-Jonas Valanciunas: 7.5 PPG, 4.2 RPG
8-Terrence Ross: 6.9 PPG, 1.7 RPG
9-Mickael Pietrus: 5.6 PPG, 2.1 RPG
10-Amir Johnson: 2.1 PPG, 2.2 RPG
11-Linas Kleiza: 3.6 PPG, 1.3 RPG
12-John Lucas: 4.1 PPG
12-E'Twaun Moore: 3.2 PPG
13-Alan Anderson: 1.7 PPG, 1.2 RPG
14-Aaron Gray: 1.2 PPG, 1.6 RPG
15-Quincy Acy: 1.3 PPG

Key Headlines
Calderon signs two-year extension with Raptors
Bargnani tears ACL, out for season
Raptors get Harrington, Moore from Magic for Acy, Kleiza
Valanciunas selected to Rising Stars Challenge
Raptors complete freefall, drop 12 straight to miss playoffs
Valanciunas named to NBA All-Rookie Second Team
Source: Raptors likely to choose between Lucas, Moore
Raptors planning to re-sign Davis, Pietrus
11:39 PM - February 25, 2013. Written by mmcnab91
Detroit Pistons (36-46)
Central Division, Fourth Place
Head Coach: Lawrence Frank (2nd season)


Detroit Pistons Depth Chart - 2013

STARTER
2ND
3RD
4TH
PG
Brandon Knight
Will Bynum
Derek Fisher
SG
Rodney Stuckey
Kyle Singler
Kim English
SF
Tayshaun Prince
Corey Maggette
Quentin Richardson
PF
Jason Maxiell
Jonas Jerebko
Austin Daye
C
Greg Monroe
Charlie Villanueva
Andre Drummond


Rotation
PG-Brandon Knight: 13.0 PPG, 5.7 APG, 3.9 RPG
SG-Rodney Stuckey: 15.9 PPG, 5.9 APG, 3.6 RPG, 1.1 SPG
SF-Corey Maggette: 17.5 PPG, 4.4 RPG, 2.4 APG
PF-Jason Maxiell: 6.4 PPG, 5.9 RPG, 1.0 BPG
C-Greg Monroe: 16.7 PPG, 8.2 RPG, 2.8 APG, 1.5 SPG, 1.3 BPG
6-Tayshaun Prince: 14.0 PPG, 4.5 RPG, 2.2 APG
7-Will Bynum: 10.8 PPG, 4.5 APG, 2.5 RPG, 1.1 SPG
8-Charlie Villanueva: 8.0 PPG, 3.3 RPG
9-Quentin Richardson: 2.4 PPG, 1.5 RPG
10-Kyle Singler: 3.1 PPG, 1.3 RPG
11-Derek Fisher: 2.7 PPG, 1.6 APG
12-Andre Drummond: 1.4 PPG, 1.4 RPG
13-Jonas Jerebko: 2.2 PPG, 1.2 RPG
14-Kim English: 2.5 PPG
15-Austin Daye: 2.4 PPG, 1.0 RPG

Key Headlines
Jerebko, Villanueva likely to pick up player options
Knight selected to Rising Stars Challenge
Monroe selected to first NBA All Star Game
Source: Pistons likely to part with Bynum, Maxiell, Maggette
Report: Pistons searching for starting point guard
Fisher uncertain on returning for 18th season