For current members, please vote for the alignment you prefer.
Alignment one has championship games for the top three tiers. Makes top-tier teams work harder to get to the BCS Championship Game.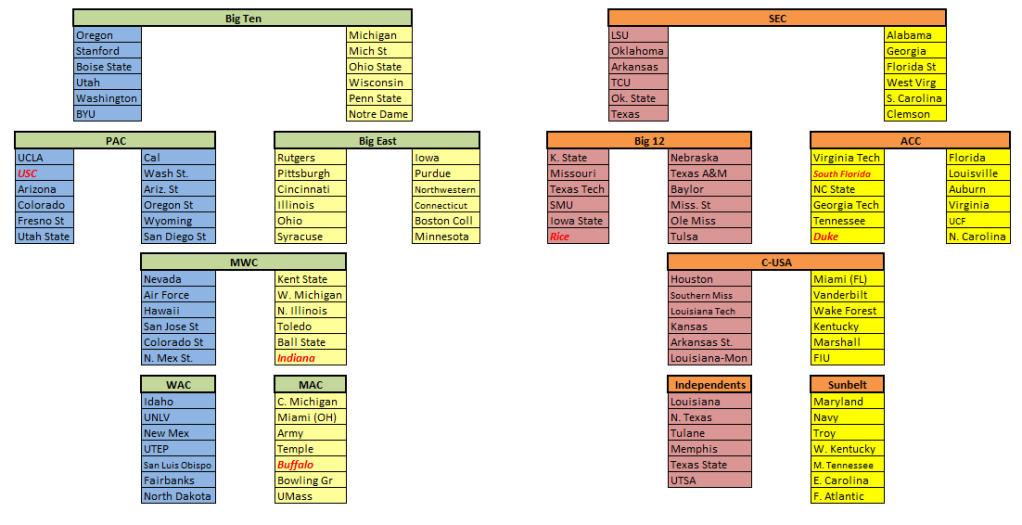 Alignment two has ten-team divisions at the top level, so those teams don't have to go through a conference championship game. This would make it somewhat less likely that a lower-tier team would sneak in to the BCS Championship Game past a top tier team. This alignment adds an extra team to each conference in the bottom tier.