01:49 PM - July 1, 2015 by Steve_OS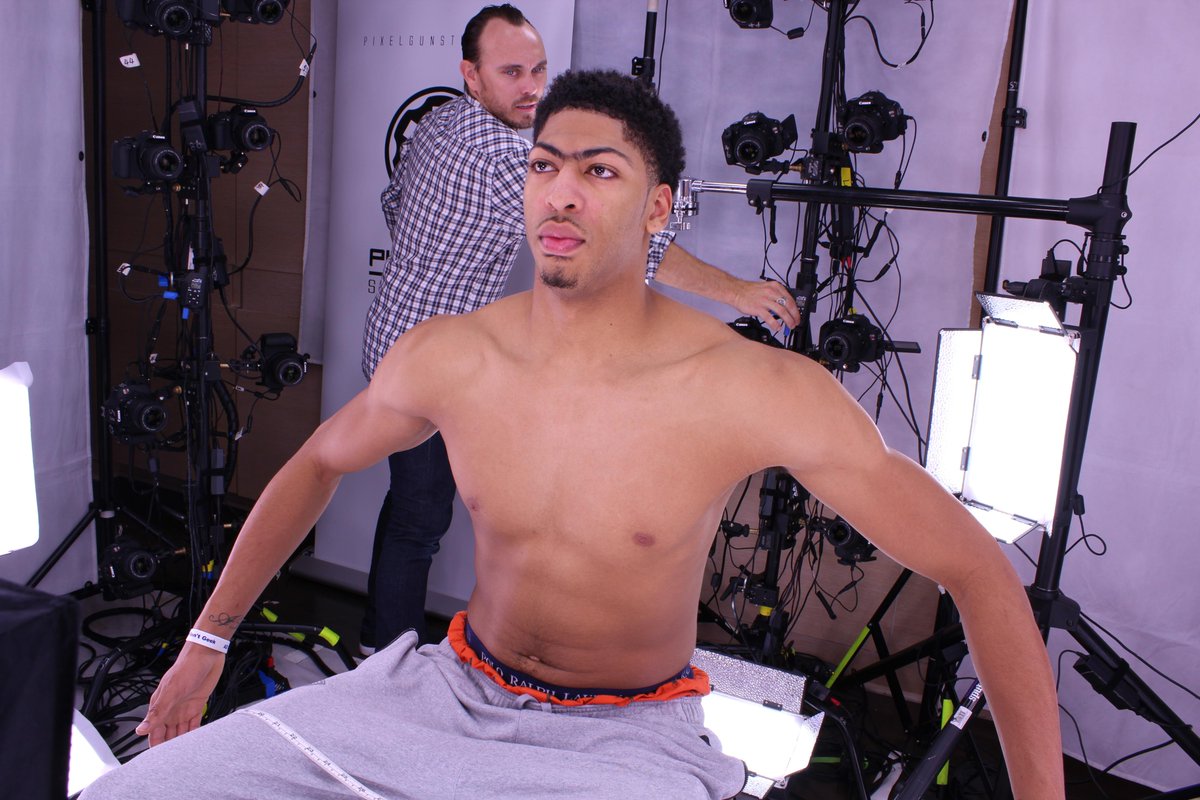 The official
NBA 2K
Twitter account
posted a picture today
of cover athlete Anthony Davis getting body scanned. The promise is that it will give players "more authenticity than ever before."
Obviously that's a bit vague, but this is not the first time we've heard about this type of scanning. Back in January,
we pointed out
that a couple NBA teams posted similar images on their official Twitter accounts. In other words, the
NBA 2K
folks have been making their rounds to get this done.
It's hard to say if this is to try and push more realistic wingspans, more realistic tattoos, more body types, or something else even deeper than that. It also makes you wonder if you will have more body types to choose from when creating players.
Either way, more authenticity is never a bad thing, we'll just have to see how this all comes together.
UPDATE:
Body scans continued
...